Team Coaching,


Workshops & Group Facilitation
In the dynamic landscape of modern business, the power of a cohesive, engaged, and motivated team is unparalleled. At Strategic Leader Coaching, we understand that it's not just about individual leadership, but how leaders galvanize their teams to achieve collective greatness.
Team coaching is one of the fastest growing disciplines in the coaching profession. In today's complex workplace, organizations increasingly recognize the power of teams to innovate and drive their business or mission forward. Team coaching is critical to harness teams' collective expertise, energy and experience to accelerate performance and improve results.
We provide transformative team coaching, dynamic workshops, and interactive group facilitation to amplify team cohesiveness, increase individual and peer accountability, boost engagement, improve retention, and enhance your organization's allure to top-tier talent.
The way we "team" is more complex than ever before. Whether we are collaborating in person, through screens, or a little of both, building a successful team can feel downright impossible. But what if it doesn't have to feel that way?
Team Coaching and Training
Fortify the bonds within your team, nurturing a collaborative and productive environment.
Presentations/Workshops and Training
Customized sessions addressing the unique needs of mid to senior leaders and HR professionals. Our off the shelf workshops include :
Mastering Difficult Conversations
Equip your team with the skills to address challenges head-on and build a harmonious workspace.
Here's a list of potential challenges that organizations face that we resolve:
Lack of Cohesion
Team members work in silos, leading to reduced collaboration and synergy.
Communication Breakdowns
Misunderstandings and miscommunications are frequent, leading to mistakes and rework.
Unresolved Conflicts
Disagreements and personality clashes disrupt the team dynamics and morale.
Low Engagement
Team members feel disconnected from their work, leading to reduced productivity and enthusiasm.
Mismatched Goals
Different team members might have varying objectives, causing directionless effort and wasted resources.
Difficulty in Team Management
Inability to foster unity and inspire the team towards common goals.
High Turnover Rates
Losing key team members frequently, leading to loss of knowledge and increased recruitment costs.
Inadequate Conflict Resolution Skills
Leaders might struggle to mediate disputes or may even unknowingly exacerbate them.
Challenges in Delegation
Either overloading certain team members or not trusting others with responsibilities.
Lack of Training Resources
Not having the tools or knowledge to upskill their team and boost performance.
Problems for HR Professionals
Challenges in Recruitment
Difficulty in attracting top talent due to organizational reputation or unclear value propositions.
High Employee Attrition
Struggling with employee retention, leading to increased hiring costs and decreased institutional knowledge.
Lack of Effective Training Programs
Existing training programs might not be up-to-date or relevant.
Employee Dissatisfaction
Regular feedback from employees highlighting dissatisfaction or lack of motivation.
Compliance Issues
Struggling with regulatory or organizational compliance due to miscommunication or lack of training.
Problems for Organizations
Decreased Productivity
Teams not performing at their peak potential due to various internal challenges.
Reputation Management
Negative employee feedback on platforms like Glassdoor or Indeed, affecting brand perception.
High Operational Costs
Frequent recruitment, retraining, and conflict resolution sessions add to expenses.
Lack of Innovation
Teams stuck in old patterns, leading to stagnation and lack of innovation.
Difficulty in Scaling
As the organization grows, existing problems magnify, making it hard to scale efficiently.
I've had the genuine pleasure of working with Kyle in the past. I have seen him to be a dynamic business person, capable of effecting positive change within an organization through his natural leadership ability based on integrity and trust. He makes decisions with clarity and conviction and is a driving force in seeing initiatives through to fruition.
We had an incredible call with Christopher, he is so down to earth, relatable, in tune with our questions and not only a professional but it felt like talking with a friend. It was incredible to feel validated on some thoughts and actions that I have been pondering whether or not to involve into my life and my profession. Even though there were multiple team members on the call, it was nice to feel that he was talking directly to me as an individual to care for my concerns and help me with the directions that I was looking for.
I have been in a workshop and group coaching called Get Motivated, Get Focused with Christopher and Kyle. It has been very helpful for my profession, leadership, and my life. The workshop was interactive, they are always available for extra questions and to help with the extra pieces I needed support with. They are amazing, the way they communicate and the way they helped me understand. Please, I encourage anybody who needs help from a coach to participate in this kind of workshop. It will be great for you!
(Can include a team workshop)
Team Development: Based on the work of Patrick Lencioni's international best-seller The Five Dysfunctions of a Team, The Five Behaviors® Powered by Everything DiSC® helps teams apply The Five Behaviors® model of Trust, Conflict, Commitment, Accountability, and Results to drive team effectiveness and productivity. The program uses Everything DiSC, a tool that helps build effective team communication and relationships, to help participants understand their individual DiSC® style and discover how each style brings value to the team.
Case study: From a Fractured Team to Solid Results, learn how The Five Behaviors™ saved a team and quadrupled their deliverables.
Case study: The Ripple Effect of Employee Engagement at King County, see how King County discovered the solution to get aligned, empower their employees, and move teams toward collective success.
Case study: Next Level Teamwork with Ohio Living, see how one healthcare provider saved a leadership team from walking out the door.
Personal Development: This new product was created to harness the power of The Five Behaviors® across the entire organization. The Five Behaviors® Personal Development solution teaches individuals to become better teammates by integrating Patrick Lencioni's model at the organizational level. The goal is to completely redefine teamwork and collaboration. Personal Development was designed specifically to work for individuals; participants do not all need to be part of the same team. Rather, participants can carry the takeaways of this program from one team to the next, enabling a culture of teamwork. Learners at all levels of an organization can benefit from this program and adopt its powerful principles, shape behaviors, and create a common language that empowers people to rewrite what it means to work together.
Develop the emotional intelligence necessary to thrive in an agile culture. Everything DiSC® Agile EQ™ is a classroom training and personalized learning experience that teaches participants to read the emotional and interpersonal needs of a situation and respond accordingly. By combining the personalized insights of DiSC® with active emotional intelligence development, participants discover an agile approach to workplace interactions and learn to navigate outside their comfort zone, empowering them meet the demands of any situation. Merging facilitated classroom training with online pre-work and follow-up tools, you can create a personalized learning experience to help participants discover their DiSC style, understand their EQ strengths, recognize their EQ potential, and commit to customized strategies for building agility.
Everything DiSC® Management offers a customizable development solution proven to increase the effectiveness of anyone in a management role--whether managing direct reports or the relationship with their own manager. A complete program of classroom training, and online pre-work and follow-up focuses learning in five key areas.
Everything DiSC® Productive Conflict helps participants improve self-awareness around conflict behaviors. Rather than focus on a step-by-step process for conflict resolution, Everything DiSC Productive Conflict provides participants with techniques to curb destructive behaviors and effectively respond to conflict situations. The program features an exploration of DiSC® in a conflict context, provides an opportunity for participants to explore their destructive conflict responses, and offers them a method for making more productive choices in their response to conflict.
Everything DiSC® Sales puts the power of the dynamic Everything DiSC model into the hands of salespeople and provides a dynamic tool for learning how to create customer-centric interactions that delivered improved results. Sales-specific content, modular facilitations tools, and online tailoring features deliver an easy-to-customize development solution to help participants discover new strategies for stretching beyond their natural preferences to make the selling process more productive and successful—regardless of the customer's unique buying style.
Everything DiSC Workplace® delivers a comprehensive, easily customizable workplace development solution to engage every employee—regardless of title or position, department or function—in building more productive and effective relationships at work. Combining facilitated classroom training with online pre-work and follow-up tools, you can create a personalized learning experience to help participants understand and appreciate the different priorities, preferences, and values each individual brings to the workplace, and how they can learn to adapt to the style of others.
Used by over 70,000 people around the world, Motivational Maps are an accurate self-perception inventory based on three clusters of motivation: motivation through your relationships, motivation through your own achievements, and motivation through your individual growth. Motivation is directly correlated to productivity. The more motivated we are, the more energy we have, and therefore the more productive we become. By harnessing the power of Motivational Maps, you can increase staff performance, whilst also meeting their motivators, so they come into work energised and raring to go!
Case Study 1: Bridging the Gap in Software Development
Company Profile: Leading Software Development Firm
The software team, teeming with individual talent, found themselves regularly working in isolation. This fragmentation led to overlapping efforts and a rising number of missed project deadlines.
As a premier software firm, it naturally attracted talents from various cultural and technical backgrounds. However, without a systematic onboarding process, new entrants often faced challenges assimilating into the team's dynamics and protocols.
A holistic team coaching approach was employed. Team-building workshops were facilitated, emphasizing collaborative work's value. Key leaders underwent individual coaching sessions, empowering them to drive cohesiveness within their teams. Concurrently, training programs underscored effective communication and shared responsibilities. Project management tools were also integrated for alignment.
Workshops dissolved barriers, cultivating mutual respect and reducing feelings of isolation.
The integration of modern tools streamlined team collaboration, curtailing duplicated tasks.
Team cohesiveness led to a 20% decrease in missed deadlines and a spike in project quality.
With key leaders coached individually, there was a discernible improvement in team guidance and mentorship.
Case Study 2: Clearing Financial Communication Hurdles
Company Profile: Renowned Financial Consulting Agency
Regular communication breakdowns became a perennial issue, leading to internal discontent and external client dissatisfaction.
While the agency consistently attracted top-tier minds in the industry, the absence of a robust communication structure often allowed crucial details to be overlooked or misinterpreted.
Specialists in team coaching were engaged to rectify the communication issues. High influencers and pivotal leaders in the organization received personalized coaching, equipping them with tools to streamline team communication. Sessions on effective communication techniques were facilitated, and advanced collaboration tools were implemented. A real-time feedback system also made its debut.
The rejuvenated communication ethos reduced misunderstandings, fostering a rejuvenated positive work environment.
Updated tools ensured every team member was on the same wavelength, reducing chances of miscommunication.
Enhanced communication channels led to a 30% drop in client grievances and a 37% increase in project completions.
Tailored coaching for leaders manifested in more proactive conflict resolution and better team guidance.
Case Study 3: Fueling Synergy in the Oil and Gas Sector
Company Profile: Leading Company in the Oil and Gas Industry
Surging attrition rates among field operatives were affecting operational efficiency, and a sense of disconnection between the field and the headquarters was palpable.
With avant-garde machinery and processes at their disposal, the chasm between field operatives and corporate decision-makers became the focal concern, leading to misaligned strategies and eroding trust.
The company opted for a comprehensive team coaching initiative. Key influencers and leaders in the organization were provided bespoke coaching, enabling them to bridge the gap between the field and corporate teams. A feedback system was initiated, coupled with on-ground visits by corporate leaders. Transparent dialogue forums further facilitated a sense of unity.
Field teams, with their voices heard and concerns addressed, felt a renewed sense of belonging and trust in the company.
Direct interactions provided corporate leaders with vital on-ground insights, ensuring that strategies were in harmony with ground realities.
Strategies, now rooted deeply in on-site challenges, witnessed a 20% boost in extraction efficiency.
The individual coaching sessions for high influencers translated into improved on-field strategy alignment and increased team morale.
Frequently Asked Questions
Team or organizational coaching is a process that enhances the performance and functioning of teams or entire organizations. A trained coach helps identify goals, challenges, and areas for improvement, and supports the development of strategies to achieve those goals.
Team coaching focuses on specific teams within an organization, improving communication, collaboration, and problem-solving skills. It clarifies purpose, roles, and aligns efforts with overall objectives.
Organizational coaching takes a broader perspective, enhancing culture, structure, processes, and systems. It addresses strategic planning, change management, leadership development, and organizational effectiveness.
Coaching is collaborative and facilitative, guiding individuals and teams to gain insights and develop strategies. The aim is to create high-performing teams and organizations ready to navigate complex business environments.
Team coaching helps employees learn to communicate more effectively with each other. This leads to better collaboration and a more cohesive team. When employees work well together, they are able to get more done in less time. Team coaching can help identify areas where teams can work more efficiently and provide strategies to help them achieve their goals.
Certainly! When considering team coaching, it's natural to want to know the return on your investment. Begin by setting clear objectives for the coaching, such as improved team collaboration or enhanced employee engagement. With these objectives in mind, pinpoint Key Performance Indicators (KPIs) like increased productivity or decreased team conflicts. The total cost of coaching includes the coaching fees and associated expenses. To gauge ROI, gather data before and after coaching, then use the formula: (Gains from Coaching - Cost of Coaching) / Cost of Coaching. While pinpointing exact outcomes can be complex, studies, including one by ICF, have found that organizations can see returns up to 700%, meaning they get back seven times their initial investment. Team coaching, therefore, offers substantial value and transformative potential for teams.
As a Human Resources Professional
For Personal Leadership Development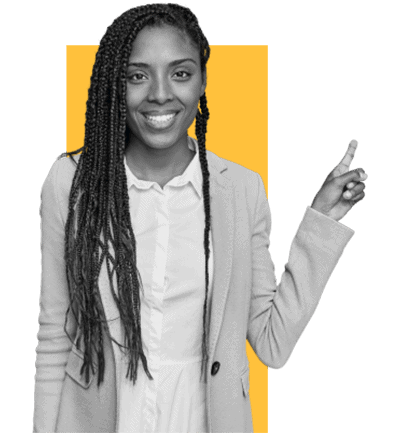 For Leadership Development For My Team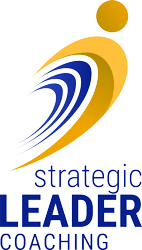 Leave a Google Review for
Strategic Leader Coaching