Your Human
Resources
Trusted Partner
Strategic Leadership Coaching for your Organizations Leaders and Teams
Welcome to our transformative coaching services, catering to all aspects of your organization's growth. Whether you're nurturing emerging leaders, developing experienced leaders, addressing team dynamic issues, or forming new teams, our expert coaches are here to guide you. Through personalized assessments and tailored strategies, we empower groups to work together harmoniously, elevating mutual accountability and driving organizational success.
Challenges Human Resource Professionals Face that coaches resolve
A coach helps improve communication strategies and collaboration within the organization.
Low Employee Morale and Engagement
Coaches identify causes, boost morale, and create strategies for better engagement.
Coaches assist leaders in navigating changes, managing resistance, and supporting employees during transitions.
Coaches identify areas for improvement, enhance leadership skills, and guide decision-making and team management.
Team Dynamics and Conflict Resolution
Coaches facilitate team-building, promote understanding, and provide conflict resolution techniques.
Work-life Balance and Employee Well-being
Coaches help create supportive environments and strategies for work-life balance and well-being.
Talent Retention and Succession Planning
Coaches identify high-potential employees, develop succession plans, and engage and retain key talent.

Coaches provide feedback, identify areas for improvement, and create action plans for enhanced performance.
Coaches collaborate with HR professionals and leaders to improve workplace dynamics, employee engagement, and productivity.
We begin with an in-depth conversation to understand your organization's goals, challenges, aspirations, and your desired return on investment (ROI). This helps us tailor our coaching approach and measurements to your unique needs.
Measuring Impact
and Refining Strategy
We begin with an in-depth conversation to understand your organization's goals, challenges, aspirations, and your desired return on investment (ROI). This helps us tailor our coaching approach and measurements to your unique needs.
When appropriate, our expert coaches conduct assessments to gain valuable insights with your leaders and teams. These assessments lay the foundation for targeted growth strategies.
Based on the discovery conversation and assessments, we develop a personalized coaching plan to address specific areas of improvement and maximize leadership and team potential.
Transformative
Coaching Journey
With the plan in place, we embark on a transformative coaching journey, combining one-on-one sessions and team interventions. Our collaborative approach ensures lasting positive change and organizational success.
Ready to elevate your organization to new heights?
Let's kickstart your journey to excellence!
We recently had a corporate retreat where we had Kyle facilitate his Five Behaviours of a Cohesive Team and what resonated with me was how he was able to get everyone engaged in the process and how informative the session was. This workshop is ideal for any organization, regardless of how well (or struggling) they think they work as a team. Kyle's session will help make those teams that are already strong even stronger and those that may be struggling understand why they are struggling and provide some guidance to help them work through their struggles. I would not hesitate recommending Kyle and his team to help your organization create that cohesive strong team most organizations strive to achieve.
When we contacted Kyle and his team, we aimed to strengthen our executive leadership group's cohesiveness. Despite their experience, we were relatively new to working together and sought assistance in building trust and accountability. Kyle's effective approach resonated with the team, and the Five Behaviors program yielded the desired results. We now communicate more effectively, value trust, and understand the importance of mutual accountability. After our initial workshop, we expanded our learning strategy to include workshops and coaching for other leaders. Soon, we'll introduce an emerging leadership program with Kyle and his team.
Manager, Human Resources/People & Culture
For those that are seeking to improve their leadership, conflict management and peer collaboration skills, I would highly recommend connecting with Kyle and taking part in his program. I have certainly benefited from participating, allowing me to improve as an overall leader, to serve my team better, to build meaningful connections / rapport and to uncover new efficiencies and synergies within my organization and with our customers. Kyle is genuine, charming and very knowledgeable - Making him an excellent facilitator and industry peer. If you are looking to unlock meaningful change in your career, Kyle Kalloo will help set you up for success.
Senior Manager - Technical Services
Assessments we use for employees, leaders, and teams
Some assessments are paired with a workshop and facilitation
EQi 2.0 - Research based, scientific Emotional Intelligence Assessment
DiSC Workplace, DiSC Leadership, DiSC Management
The Emotional Quotient Inventory 2.0 (EQ-i 2.0) measures an individual's emotional intelligence. Science and professional feedback from the EQ-i® strengthened the direction of this second generation assessment. Now, it's a complete experience with a new and intuitive model, customizable reports, and an online platform for easy administration.
The Emotional Quotient 360 (EQ 360) is an emotional intelligence assessment that allows leaders to receive feedback from peers, managers, direct reports, and others on how they leverage their emotional intelligence. It offers clear alignment with the EQ-i 2.0: automated set-up, condensed report output, enhanced report appearance, and detailed interpretation.
Develop the emotional intelligence necessary to thrive in an agile culture. Everything DiSC® Agile EQ™ is a classroom training and personalized learning experience that teaches participants to read the emotional and interpersonal needs of a situation and respond accordingly. By combining the personalized insights of DiSC® with active emotional intelligence development, participants discover an agile approach to workplace interactions and learn to navigate outside their comfort zone, empowering them meet the demands of any situation. Merging facilitated classroom training with online pre-work and follow-up tools, you can create a personalized learning experience to help participants discover their DiSC style, understand their EQ strengths, recognize their EQ potential, and commit to customized strategies for building agility.
Everything DiSC® Management offers a customizable development solution proven to increase the effectiveness of anyone in a management role--whether managing direct reports or the relationship with their own manager. A complete program of classroom training, and online pre-work and follow-up focuses learning in five key areas.
Everything DiSC® Productive Conflict helps participants improve self-awareness around conflict behaviors. Rather than focus on a step-by-step process for conflict resolution, Everything DiSC Productive Conflict provides participants with techniques to curb destructive behaviors and effectively respond to conflict situations. The program features an exploration of DiSC® in a conflict context, provides an opportunity for participants to explore their destructive conflict responses, and offers them a method for making more productive choices in their response to conflict.
Everything DiSC® Sales puts the power of the dynamic Everything DiSC model into the hands of salespeople and provides a dynamic tool for learning how to create customer-centric interactions that delivered improved results. Sales-specific content, modular facilitations tools, and online tailoring features deliver an easy-to-customize development solution to help participants discover new strategies for stretching beyond their natural preferences to make the selling process more productive and successful—regardless of the customer's unique buying style.
Everything DiSC Work of Leaders® lays out a clear path for helping leaders at all levels make the connection between their DiSC® style and leadership. Bringing together best practices from 300 experts in over 150 organizations, the important work of the most prominent scholars, and over four years of additional research and development, this all-inclusive classroom and online program approaches leadership as a one-to-many relationship (as opposed to the one-to-one relationship explored in Everything DiSC Management). With one unified model of leadership—vision, alignment, and execution—it focuses on helping leaders understand their own leadership styles and how their tendencies influence their effectiveness in specific leadership situations.
Everything DiSC Workplace® delivers a comprehensive, easily customizable workplace development solution to engage every employee—regardless of title or position, department or function—in building more productive and effective relationships at work. Combining facilitated classroom training with online pre-work and follow-up tools, you can create a personalized learning experience to help participants understand and appreciate the different priorities, preferences, and values each individual brings to the workplace, and how they can learn to adapt to the style of others.
Team Development: Based on the work of Patrick Lencioni's international best-seller The Five Dysfunctions of a Team, The Five Behaviors® Powered by Everything DiSC® helps teams apply The Five Behaviors® model of Trust, Conflict, Commitment, Accountability, and Results to drive team effectiveness and productivity. The program uses Everything DiSC, a tool that helps build effective team communication and relationships, to help participants understand their individual DiSC® style and discover how each style brings value to the team.
Case study: From a Fractured Team to Solid Results, learn how The Five Behaviors™ saved a team and quadrupled their deliverables.
Case study: The Ripple Effect of Employee Engagement at King County, see how King County discovered the solution to get aligned, empower their employees, and move teams toward collective success.
Case study: Next Level Teamwork with Ohio Living, see how one healthcare provider saved a leadership team from walking out the door.
Personal Development: This new product was created to harness the power of The Five Behaviors® across the entire organization. The Five Behaviors® Personal Development solution teaches individuals to become better teammates by integrating Patrick Lencioni's model at the organizational level. The goal is to completely redefine teamwork and collaboration. Personal Development was designed specifically to work for individuals; participants do not all need to be part of the same team. Rather, participants can carry the takeaways of this program from one team to the next, enabling a culture of teamwork. Learners at all levels of an organization can benefit from this program and adopt its powerful principles, shape behaviors, and create a common language that empowers people to rewrite what it means to work together.
Used by over 70,000 people around the world, Motivational Maps are an accurate self-perception inventory based on three clusters of motivation: motivation through your relationships, motivation through your own achievements, and motivation through your individual growth. Motivation is directly correlated to productivity. The more motivated we are, the more energy we have, and therefore the more productive we become. By harnessing the power of Motivational Maps, you can increase staff performance, whilst also meeting their motivators, so they come into work energised and raring to go!
Off the Shelf Presentations and Workshops Customized To Your Organization's Unique Needs
MDC6 - Mastering Difficult Conversations, a formative and fact-based feedback model that encourages dialogue and accountability among team-members, leaders, and employees
DEIB - Toxic workplaces cost organizations money in the form of lost productivity, poor employee health, and, in extreme cases, lawsuits. In this workshop, learn how companies that invest in a positive workplace can see an amazing return on their investment. Avoid having a negative workplace, you can turn it around by creating a vision for change—and a positive culture committee to help you deliver a new culture to your workforce. Discover ways to effectively lead diversity efforts in your organization. In this learning path, everyone in the organization can learn how to recognize the business need for DEIBs, create a truly inclusive workplace, communicate honestly and effectively, recognize their own biases, and accept the differences of others.
Customized options are also available
Case Study 1: Team Transformation in Corporate Office Environment
Industry: Corporate Business Services
Lack of collaboration and communication within teams leading to inefficiencies and decreased performance.
A leading business service provider was grappling with significant challenges in their office operations. The lack of effective collaboration and communication among team members led to frequent delays, lowered morale, and decreased performance. They engaged Strategic Leader Coaching to transform their teams and enhance overall productivity.
Strategic Leader Coaching performed a comprehensive analysis of the existing team dynamics and identified areas that needed improvement. A tailored team-building workshop was developed to address these specific needs. The workshop included engaging exercises, communication skill-enhancing activities, and collaborative problem-solving sessions. The facilitators from Strategic Leader Coaching provided guidance and support throughout the process, promoting open communication, and building a sense of trust among team members.
Teams began to work together more effectively, dismantling barriers and sharing knowledge and resources, leading to more efficient office operations.
The positive changes in team dynamics and increased performance led to heightened employee morale and job satisfaction.
With improved collaboration and communication, performance improved by 20%, leading to streamlined project timelines and reduced delays.
Case Study 2: Leadership Development in Corporate Office Environment
Corporate Business Services
Absence of robust leadership and effective communication within teams, affecting overall performance.
A prominent firm in the corporate business services sector, acknowledged the need for enhanced leadership and effective communication within their teams. They engaged Strategic Leader Coaching to nurture their leaders and improve their team's performance.
Strategic Leader Coaching initiated a thorough leadership development program for the organization. The program consisted of a series of workshops and coaching sessions aimed at bolstering leadership skills, fostering effective communication, and driving team success. The facilitators from Strategic Leader Coaching worked closely with the leaders, providing individualized coaching and guidance to help them hone their leadership competencies.
The leadership development program armed leaders with crucial skills such as effective communication, decision-making, and conflict resolution, resulting in more confident and capable leaders.
The program underscored the significance of collaboration, fostering a culture of teamwork and knowledge sharing among team members.
Improved Team Communication
Leaders became more proficient at articulating goals and expectations, leading to improved clarity and alignment within teams.
The bolstered leadership and enhanced team communication and collaboration led to increased efficiency, higher client satisfaction, and improved business outcomes for the organization.
Case Study 3: Accountability Development in Transportation Industry
Lack of accountability at various levels - leadership, teams, vendors, and individuals, which is affecting overall performance and operational efficiency.
This corporation is a key player in the transportation industry. They identified the need for enhanced accountability among leaders, teams, vendors, and individuals. The lack of accountability was leading to inefficiencies and hindering overall performance. They turned to Strategic Leader Coaching to inculcate a culture of responsibility and improve operational effectiveness.
Strategic Leader Coaching designed and deployed a comprehensive Accountability Development Program for the organization. The program encompassed a series of workshops, training sessions, and coaching engagements targeted at instilling a sense of responsibility and enhancing accountability. The program highlighted the value of accountability at all levels - leadership, teams, vendors, and individuals.
The facilitators from Strategic Leader Coaching worked closely with all stakeholders, providing the necessary tools and guidance to establish and sustain a culture of accountability.
Enhanced Leadership Accountability
Leaders were equipped with strategies to hold themselves and their teams accountable, leading to improved decision-making and more responsible leadership.
The program helped to develop robust vendor management strategies, ensuring that vendors adhere to agreed standards, deadlines, and quality, enhancing the overall supply chain efficiency.
Improved Team and Individual Accountability
Teams and individuals, empowered with a clear understanding of their roles and responsibilities, exhibited increased ownership of tasks, resulting in a more productive work environment.
Positive Operational Impact
The reinforced sense of accountability led to improved performance, increased efficiency, better vendor relationships, and ultimately, enhanced business outcomes for the organization.
As a Human Resources Professional
For Personal Leadership Development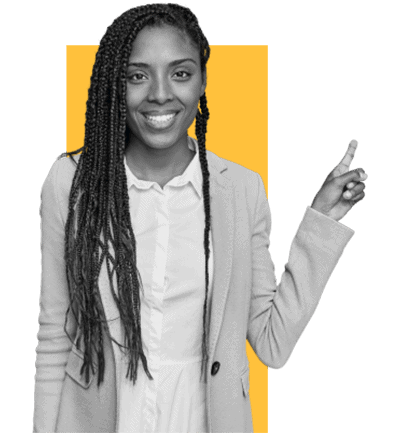 For Leadership Development For My Team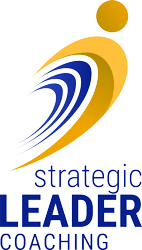 Leave a Google Review for
Strategic Leader Coaching