Individual Coaching for

Executives, Leaders,

and

Emerging Leaders
Leadership is more than just a position. It's a journey of growth, resilience, and strategy. As you navigate the complex world of leadership, you'll inevitably face challenges. At Strategic Leader Coaching, we're here to guide you every step of the way through our 1 to 1 leadership coaching program.
Every leader has unique strengths and challenges. We offer tailored coaching that helps you harness your strengths, navigate through your challenges, and solidify your leadership position.
For emerging leaders, team captains, supervisors, C-suite, Executives, and those on their leadership journey.
Leadership potential is just unrealized talent hungry for opportunity
Problems Leaders Often Face Alone
Have you experienced this:
Struggles with imposter syndrome and fear of failure.
Feeling overwhelmed with conflicting priorities, and a failure to effectively delegate
Juggling between immediate fire-fighting and long-term, higher-order tasks.
The pressure to "fake it until you make it".
Lack of training, orientation, or effective onboarding.
Disengaged team.
It's a common misconception: promoting high performers and expecting them to figure out leadership on the go. But leadership isn't innate – it's nurtured, crafted, and honed.
Turn It Around with Strategic Leader Coaching
Imagine a world where:
Difficult conversations are approached confidently and become opportunities for growth.
You confidently ask for that well-deserved raise.
Workplace challenges are approached strategically, not reactively.
You have the tools to combat feelings of inadequacy or being overwhelmed.
Every day, you work on meaningful, high-impact tasks that align with your organization's vision.
You delegate to an engaged team with confidence and trust that the work will be done
Individual coaching is for you. Whether you're an emerging leader eager to climb the ranks or a seasoned executive looking to refine your approach, our coaching is designed to cater to your unique needs.
Ready to advance your leadership journey?
Let's launch your path!
Ever find yourself in a situation where you don't know how to respond to something? Fear you'll respond from a place of emotion or fear of conflict with the information you have to provide? Kyle and his team are there for those difficult conversations that have to be had. Even if used as just a bouncing board for idea's their value shines through! Kyle's personable and professional approach to things make even the largest issues seem minor when a solution is worked out. I truly enjoy working with Kyle.
Kyle was one of the most impactful leaders I have ever worked with. Kyle always pushed the envelope and challenged me to look at things from all perspectives; never wavering on integrity, honesty, or the importance of being a valuable leader. Kyle's leadership, knowledge and advice have always stayed with me as I've grown in my career. To this day, I still reach out to Kyle for advice and support. He's the best kind of mentor and I'm so thankful our paths crossed!
I had the pleasure of working with Christopher for over a year. When I started with him I was at a cross-roads in life and have since moved across the country, successfully chaired a committee, got a job promotion then a job change, taken several courses for my career and personal interests, started a small side business and gained confidence, perspective and insight to myself and my goals like never before. I highly recommend Christopher and the rest of the Strategic Leadership Team.
Assessments we use for employees, leaders, and teams
Develop the emotional intelligence necessary to thrive in an agile culture. Everything DiSC® Agile EQ™ is a classroom training and personalized learning experience that teaches participants to read the emotional and interpersonal needs of a situation and respond accordingly. By combining the personalized insights of DiSC® with active emotional intelligence development, participants discover an agile approach to workplace interactions and learn to navigate outside their comfort zone, empowering them meet the demands of any situation. Merging facilitated classroom training with online pre-work and follow-up tools, you can create a personalized learning experience to help participants discover their DiSC style, understand their EQ strengths, recognize their EQ potential, and commit to customized strategies for building agility.
Everything DiSC® Management offers a customizable development solution proven to increase the effectiveness of anyone in a management role--whether managing direct reports or the relationship with their own manager. A complete program of classroom training, and online pre-work and follow-up focuses learning in five key areas.
Everything DiSC® Productive Conflict helps participants improve self-awareness around conflict behaviors. Rather than focus on a step-by-step process for conflict resolution, Everything DiSC Productive Conflict provides participants with techniques to curb destructive behaviors and effectively respond to conflict situations. The program features an exploration of DiSC® in a conflict context, provides an opportunity for participants to explore their destructive conflict responses, and offers them a method for making more productive choices in their response to conflict.
Everything DiSC® Sales puts the power of the dynamic Everything DiSC model into the hands of salespeople and provides a dynamic tool for learning how to create customer-centric interactions that delivered improved results. Sales-specific content, modular facilitations tools, and online tailoring features deliver an easy-to-customize development solution to help participants discover new strategies for stretching beyond their natural preferences to make the selling process more productive and successful—regardless of the customer's unique buying style.
Everything DiSC Workplace® delivers a comprehensive, easily customizable workplace development solution to engage every employee—regardless of title or position, department or function—in building more productive and effective relationships at work. Combining facilitated classroom training with online pre-work and follow-up tools, you can create a personalized learning experience to help participants understand and appreciate the different priorities, preferences, and values each individual brings to the workplace, and how they can learn to adapt to the style of others.
The Emotional Quotient Inventory 2.0 (EQ-i 2.0) measures an individual's emotional intelligence. Science and professional feedback from the EQ-i® strengthened the direction of this second generation assessment. Now, it's a complete experience with a new and intuitive model, customizable reports, and an online platform for easy administration.
The Emotional Quotient 360 (EQ 360) is an emotional intelligence assessment that allows leaders to receive feedback from peers, managers, direct reports, and others on how they leverage their emotional intelligence. It offers clear alignment with the EQ-i 2.0: automated set-up, condensed report output, enhanced report appearance, and detailed interpretation.
The Five Behaviors® Personal Development solution teaches individuals to become better teammates by integrating Patrick Lencioni's model at the organizational level. The goal is to completely redefine teamwork and collaboration. Personal Development was designed specifically to work for individuals; participants do not all need to be part of the same team. Rather, participants can carry the takeaways of this program from one team to the next, enabling a culture of teamwork.
Used by over 70,000 people around the world, Motivational Maps are an accurate self-perception inventory based on three clusters of motivation: motivation through your relationships, motivation through your own achievements, and motivation through your individual growth. Motivation is directly correlated to productivity. The more motivated we are, the more energy we have, and therefore the more productive we become. By harnessing the power of Motivational Maps, you can increase staff performance, whilst also meeting their motivators, so they come into work energised and raring to go!
Everything DiSC Work of Leaders® lays out a clear path for helping leaders at all levels make the connection between their DiSC® style and leadership. Bringing together best practices from 300 experts in over 150 organizations, the important work of the most prominent scholars, and over four years of additional research and development, this all-inclusive classroom and online program approaches leadership as a one-to-many relationship (as opposed to the one-to-one relationship explored in Everything DiSC Management). With one unified model of leadership—vision, alignment, and execution—it focuses on helping leaders understand their own leadership styles and how their tendencies influence their effectiveness in specific leadership situations.
Case Study 1: Navigating HR's Complex Terrain
Company Profile: Senior HR Vice President at a Major Technology Company
Jane, amidst the confusion of two clashing company cultures post-merger, was entangled in discrepancies in talent management, conflicting HR guidelines, and discernible employee despondency.
Boasting over 15 years in HR, Jane had tackled two smaller-scale mergers. This merger's scale was unparalleled, with the new entity adopting a nimble decision-making approach, contrasting starkly with Jane's traditionally deliberative style.
Personalized coaching sessions were tailored for Jane, helping her unearth the potential of an integrated company culture. This involved understanding employee feedback, recognizing the strengths from both sides, and formulating harmonization strategies.
Newly-formed cross-functional teams birthed a united company culture.
Digital platforms and knowledge-sharing sessions bridged communication voids.
A dip in employee attrition rates by 7%.
Through her coaching, Jane successfully led the HR department's transformation, cementing her leadership legacy.
Case Study 2: Energizing Financial Strategies in Oil and Gas
Company Profile: CFO at Oil and Gas Energy Sector
Mike's top-down command often overlooked the grassroots intelligence, especially crucial amidst fluctuating global oil prices.
Accustomed to a data-centric approach from his economic modeling and risk analysis background, Mike's decisions often bypassed the valuable insights from the ground.
Individualized coaching sessions highlighted the untapped reservoir of insights within OGES. Mike established regular platforms for various organizational strata to weigh in on financial strategies.
The inclusive strategy boosted morale, bridging the hierarchical divide.
Quick-response task forces ensured OGES's financial agility.
Financial forecasting errors dropped by 9%, with a significant uptick in budgetary efficiency.
Mike's adaptability, post-coaching, fortified his stature as a flexible and inclusive CFO.
Case Study 3: Revitalizing Real Estate Valuation
Company Profile: Lead Commercial Broker at Real Estate Industry
Lucas was stymied by the prevalent inconsistency in property valuations, which threatened the team's reputation and success rate.
Lucas's legacy of sealing impactful commercial deals was at odds with the evolving urban landscape. Traditional methods began showing their age and limitations.
Coaching sessions illuminated the importance of data-driven decisions and diverse input. Embracing these, Lucas instituted a more inclusive and data-backed valuation approach. Despite initial thoughts of leaving ORET, post-coaching insights convinced Lucas of his invaluable role and the potential for change.
The valuation process now echoed with insights from all levels.
Field insights steered property valuation, thanks to regular broker meetings.
Successful deal closures rose by 14%, with heightened client satisfaction.
Lucas's transformation post-coaching cemented his role as an innovator and an anchor for his team.
Case Study 4: From Oil Operations to Purposeful Pursuits
Company Profile: Director of Operations in a Mid-stream Oil and Gas Company
Samantha, despite her lofty title, felt a misalignment with her career path. The desire for a role more in sync with her values and purpose was growing stronger.
Her stint as the Director of Operations was marked with accomplishments. However, a lingering feeling of discontent hinted at an underlying desire for change.
Individual coaching sessions centered around values-based decision-making, task desire evaluation, and purpose discovery. These tools enabled Samantha to introspect deeply, eventually directing her towards a new fulfilling career trajectory.
Samantha gained clarity on her core values, desires, and purpose.
Drawing from her past experiences and newly discovered aspirations, Samantha transitioned into a role that resonated deeply with her values.
The shift led to heightened job satisfaction and personal fulfillment.
Samantha's journey became an inspiration for many, showcasing the transformative power of value-based career decisions.
Frequently Asked Questions
Leadership and executive coaching are important because they help individuals in leadership positions develop the skills and behaviors necessary to succeed in their roles. Coaching provides personalized support and guidance, enabling leaders to enhance their abilities, overcome challenges, and achieve their goals. We believe that self-awareness is the cornerstone for effectiveness – at work and play. Whilst knowing oneself is important for employees of any level, it is doubly important for Leaders to know their own preferences, inherent strengths, possible 'gaps,' decision making ability and communication style.
People in leadership positions use coaches to improve their performance, increase their effectiveness, and achieve their goals. Coaches provide a safe and confidential space for leaders to explore their challenges, receive feedback, and develop new skills and behaviours.
Leaders and executives in a wide range of industries and organizations use coaches, including CEOs, managers, entrepreneurs, and non-profit leaders. Coaching is beneficial for anyone in a leadership position who is committed to their personal and professional growth. It is also used for emerging leaders and those who want to pursue leadership. In the past, Coaching was used to guide 'problem' employees – those who had difficulties with meeting targets, collaborating, communicating or managing teams. Today, Coaching is included in standard leadership development programs for executives in companies including IBM, Motorola, J.P. Morgan Chase and Hewlett-Packard. According to the Hay Group, approximately 25 – 40% of Fortune 500 companies regularly use the services of executive coaches.
Leadership coaching is a personalized, one-on-one process designed to support individuals in leadership positions in developing the skills and behaviours necessary to succeed in their roles. The coaching relationship is focused on achieving the leader's goals and objectives.
Coaching involves a unique process that distinguishes it from mentorship and training. While mentorship and training often involve a more directive approach where the mentor or trainer imparts their knowledge and expertise to the mentee or trainee, coaching is a client-centric process that requires the coach to guide the client in finding their own answers.
The client, who is sometimes referred to as a coachee, is the central figure in coaching. As a coach, our role is to support the client in exploring their thoughts, feelings, and beliefs, and to help them uncover their own insights and solutions. This process requires the client to go deeper, bring to awareness, and come up with their own answers.
Coaching is not about providing answers or advice to the client. Rather, it's about creating a safe and supportive space where the client can explore their own perspectives and develop their own solutions. Coaches use powerful questioning techniques and active listening skills to help the client gain clarity and insight into their situation. By doing so, the client is empowered to take ownership of their goals and take action towards achieving them.
Coaching is a collaborative and client-focused process that involves the coach guiding the client to discover their own solutions. While coaching may involve some aspects of mentorship and training, the focus is on empowering the client to take ownership of their goals and develop their own strategies for success.
Executive coaching is a type of leadership coaching focused on supporting individuals in executive positions. Executive coaches work with leaders to develop their skills and abilities, increase their effectiveness, and achieve their goals.
The benefits of leadership and executive coaching include increased self-awareness, improved communication and interpersonal skills, enhanced decision-making abilities, and greater confidence and resilience. Coaching can also lead to improved job satisfaction and performance, as well as greater success in achieving personal and professional goals. Working with a qualified and experienced executive coach will enable leaders, and those earmarked for leadership roles, to dramatically improve their leadership capability.
Yes, leadership and executive coaching can be highly effective in helping individuals develop the skills and behaviors necessary to succeed in their roles. Studies have shown that coaching can lead to improved performance, increased job satisfaction, and enhanced well-being. Someone once said, "A Good Coach can change a Game. A Great Coach can Change a Life." Clients have witnessed with awe the transforming effect that Coaching has had on them both individually and with teams. This clearly explains why Coaching is the 2nd fastest growing industry in the World, currently valued at US$ 2.4 billion.
Working with a leadership or executive coach can help you develop the skills and behaviours necessary to succeed in your role, overcome challenges, and achieve your goals. A coach can provide personalized support and guidance, helping you to become a more effective and successful leader.
Coaching is focused on achieving specific goals and objectives, while mentoring is focused on providing guidance and advice based on the mentor's own experience. Counseling is focused on addressing mental health issues and emotional challenges.
A good coach will have the experience, qualifications, and approach that align with your goals and objectives. You should feel comfortable and confident working with your coach, and be able to communicate openly and honestly. The coaching relationship must be based on trust, confidentiality and mutual respect. We believe that coaching is a relationship. Your coach and you must be comfortable with each other and share certain fundamental values.
A good time to get a leadership or executive coach is when you are facing challenges or seeking to enhance your skills and abilities as a leader. Coaching can be particularly beneficial if you're struggling with a particular aspect of your job or your leadership style, such as delegation, conflict resolution, or communication. A coach works with her client based on where he is in his leadership journey and where he wants that journey to lead to. The Coach and the client will set realistic goals, track milestones, regularly check on progress and use tools, books, videos and other approaches that the client utilizes to grow and develop leadership skills.
Before measuring ROI, you need to establish clear goals and objectives for the coaching program. This will help you determine what you want to achieve through the coaching and what metrics you should use to measure success.
Once you have established your goals and objectives, you need to identify the key performance indicators (KPIs) that will help you measure progress towards those goals. This may include metrics such as increased productivity, improved employee engagement, reduced turnover, or increased revenue.
Determine the cost of the coaching program. The cost of the coaching program will include not only the fees paid to the coach, but also any associated expenses such as travel, materials, and administrative costs.
To measure ROI, you need to collect data both before and after the coaching program. This may include employee surveys, performance evaluations, financial reports, and other relevant data. Once you have collected the necessary data, you can calculate the ROI using the following formula: (Gains from Investment - Cost of Investment) / Cost of Investment. This will give you a percentage that represents the return on your investment in the coaching program.
Finally, you need to analyze the results of your ROI calculation to determine whether the coaching program was successful in achieving its goals and whether it was worth the investment.
Keep in mind that measuring ROI in leadership coaching can be difficult because it is often challenging to attribute specific outcomes to the coaching program. However, by establishing clear goals and objectives, identifying relevant KPIs, and collecting comprehensive data, you can gain a better understanding of the impact of the coaching program on your organization.
Several studies have been conducted to gauge the ROI on coaching. An ICF study reports, "the vast majority (86%) of those able to provide figures to calculate company ROI indicated that their company …. made their investment back. In fact, almost one fifth (19%) indicated an ROI of at least 50 times the initial investment while a further 28% saw an ROI of 10 to 49 times the investment. The median company return is 700% indicating that typically a company can expect a return of seven times the initial investment.
As a Human Resources Professional
For Personal Leadership Development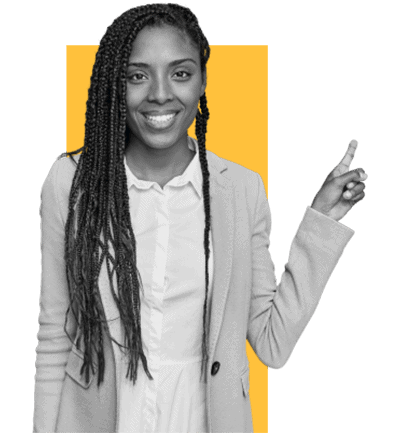 For Leadership Development For My Team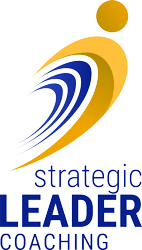 Leave a Google Review for
Strategic Leader Coaching